Current Mood:

content
neon_geisha
under a new name, guys. Same old me, spiffy new journal.
As my Christmas/Hanukkah/Kwanzaa/winter holiday present to you all, here's a MASSIVE ALBUM DUMP behind the cut. Download from me, get music, I get Max points and can download more than one thing at a time from SendSpace. :D EVERYONE WINS.
(
clicky for SHITLOADS OF ALBUMS (updated Dec. 25)
Collapse
)
Current Mood:

sleepy
x_imnotyourstar
, who wants Our Lady Peace and Irish rock.
Irish rock
Dropkick Murphys - Blackout
Dropkick Murphys - Do Or Die
The Dubliners - The Best of The Dubliners
Flogging Molly - Alive Behind The Green Door
Flogging Molly - Drunken Lullabies
Flogging Molly - Float
Flogging Molly - Swagger
Flogging Molly - Within A Mile Of Home
individual Dropkick songs
Dropkick Murphys - Amazing Grace
Dropkick Murphys - Cadence to Arms
Dropkick Murphys - The Fortune of War
Dropkick Murphys - The Green Fields of France
Dropkick Murphys - Never Alone
And Our Lady Peace! I don't have as much OLP as I thought I did, sadly.
Our Lady Peace - Gravity
(album) (this has Innocent and Somewhere Out There on it)
Individual songs:
Our Lady Peace - 4am
Our Lady Peace - If You Believe
Our Lady Peace - Is Anybody Home
Our Lady Peace - One Man Army
Music dump, mostly for
Current Mood:

cheerful
Current Mood:

cheerful

Current Music:

Cast of Buffy The Vampire Slayer - Overture/Going Through The Motions
First, have MONORAL's amazing album Petrol, uploaded track-by-track to box.net. They're a Japanese band who sing in English - if you like Placebo, Death Cab For Cutie, or The Killers, you'll like them. They did the opening theme for the anime Ergo Proxy, "kiri". I've never watched Ergo Proxy, but I'm just putting that in there because it seems to be what they're known for.
I recommend getting the whole album, but especially Tente, Like You, and Tangled.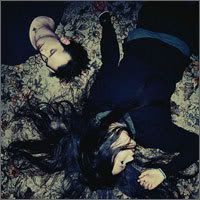 1.
Tente
2.
Frozen Peak
3.
Healthy Sick Bastard
4.
Nothing More Nothing Less
5.
Don't You Look Away
6.
Garden
7.
Let Me In
8.
Widow's Stool
9.
Like You
10.
Tangled
11.
Tame Me
Next, here is my box.net folder. There's 81 songs in there counting the above 11. All come highly recommended - there's lots of Flogging Molly, Lady Sovereign, Dong Bang Shin Ki/TVXQ (yay for Korean boybands!), and other random stuff that's awesome.
Especially look out for some showtunes/OSTs (Spamalot, Avenue Q, and Bride & Prejudice - see, I MEANT random), Utada Hikaru's cover of "Boulevard of Broken Dreams", Pansy Division (totally AWESOME gay punk band), the Emo Kid song, and... oh hell, just download anything you don't have already, it's all good.
My box.net.
Enjoy!
(
13 full albums (SendSpace)
Collapse
)
(
11 single songs (Sendspace)
Collapse
)
Okay, after attempting to use MegaShare and deciding that it didn't get along well with my computer, I just uploaded a whole bunch of stuff to my box.net account. THere's a little something for everyone here! (also included are some SendSpace links I'm keeping alive.)
Current Mood:

satisfied

Current Music:

30 Seconds To Mars - Buddha for Mary