First, have MONORAL's amazing album Petrol, uploaded track-by-track to box.net. They're a Japanese band who sing in English - if you like Placebo, Death Cab For Cutie, or The Killers, you'll like them. They did the opening theme for the anime Ergo Proxy, "kiri". I've never watched Ergo Proxy, but I'm just putting that in there because it seems to be what they're known for.
I recommend getting the whole album, but especially Tente, Like You, and Tangled.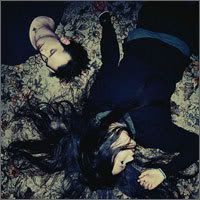 1.
Tente
2.
Frozen Peak
3.
Healthy Sick Bastard
4.
Nothing More Nothing Less
5.
Don't You Look Away
6.
Garden
7.
Let Me In
8.
Widow's Stool
9.
Like You
10.
Tangled
11.
Tame Me
Next, here is my box.net folder. There's 81 songs in there counting the above 11. All come highly recommended - there's lots of Flogging Molly, Lady Sovereign, Dong Bang Shin Ki/TVXQ (yay for Korean boybands!), and other random stuff that's awesome.
Especially look out for some showtunes/OSTs (Spamalot, Avenue Q, and Bride & Prejudice - see, I MEANT random), Utada Hikaru's cover of "Boulevard of Broken Dreams", Pansy Division (totally AWESOME gay punk band), the Emo Kid song, and... oh hell, just download anything you don't have already, it's all good.
My box.net.
Enjoy!
The All-American Rejects - Move Along
Cobra Starship - While the City Sleeps, We Rule The Streets
Gym Class Heroes - As Cruel As School Children
Gym Class Heroes - The Papercut Chronicles
The Hush Sound - Like Vines
The Hush Sound - So Sudden
My Chemical Romance - The Black Parade
My Chemical Romance - Rares, B-sides, lives, covers, etc.
Paramore - discography
Taking Back Sunday - Louder Now
Taking Back Sunday - Tell All Your Friends
Taking Back Sunday - Where You Want To Be
The Vincent Black Shadow - Fears In The Water
Dresden Dolls - Backstabber
Gym Class Heroes & William Beckett - 7 Weeks
The Hush Sound - Wine Red
Lily Allen - Knock 'Em Out
MC Lars - Space Game
Miyavi - Kimi Ni Funky Monkey Vibration
My Chemical Romance - Our Lady Of Sorrows
My Chemical Romance - Teenagers
The Sounds - Queen Of Apology
The Strokes - What Ever Happened
Utada Hikaru - Sanctuary
Okay, after attempting to use MegaShare and deciding that it didn't get along well with my computer, I just uploaded a whole bunch of stuff to my box.net account. THere's a little something for everyone here! (also included are some SendSpace links I'm keeping alive.)
Current Mood:

satisfied

Current Music:

30 Seconds To Mars - Buddha for Mary